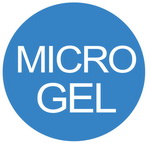 4CLEAN 30g Micro Gel Screen Cleaning Kit included
- 1x 30g tube of Micro Gel Screen cleaner.
- 1x 20x20cm High Quality Microfiber coth.
Feature
-Unique Micro Gel formula approved by COLTS laboratories U.S.A test.
-After 4,000 Times circle wiping no scratch tested by COLTS Laboratories USA.
-Best performance to remove dusts and fingerprints.
-Alcohol & Ammonia Free.
-Safety for all kinds of screen.
-Perfect for all kind of small size screen such as PDA ,iPhone, iPad, cell phone, GPS.
-Personalize it with your company's info printed on the bottle.
It's the Perfect Cleaning Solution for all your cleaning need and not only clean , also helps prevent bacterial growth and maintains a healthy working environment. The best Cleaning Partner when you are travel on board!
威而鋼 台中一夜情 桃園援交 桃園外約 台中外送茶 高雄一夜情 高雄援交 一夜情 壯陽藥 高雄援交 桃園外約 台北外送茶 桃園一夜情 外送茶 台北一夜情